Gehlhausen prides itself on being a boutique and gift shop for all seasons and trends. Shoppers can choose to spend a small sum on a new treasure for the home or wardrobe, or a much bigger amount on fine furniture selections.
Looking for a tote for your pickleball equipment or a racquet cover? Gehlhausen has it. How about a comfy, stylish Indiana Hoosiers or Purdue Boilermakers sweater, with sparkly earrings to match? Check.
Gehlhausen hits a visitor's senses as soon as they walk in the door. Displayed are a variety of fragrances, floral arrangements, holiday decor, jewelry, accessories, and women's apparel of various sizes. Owner Vikki Oxley calls it a "one-stop shop."
The store encourages shopping for yourself or someone special — everything in its expansive showroom at 735 S. Green River Road can bring cheer as a birthday present, a holiday gift, or just because.
"You can find something for any occasion, anybody you know, that is in style," Oxley says.
Gehlhausen has 77 years of history, starting as a paint shop on Virginia Street. Oxley, a one-time dental hygienist, became the owner in February after joining the store's staff about six years ago. When the store came up for sale, Oxley's interest was piqued — she had always loved home design since she would rearrange her family's furniture as a little girl.
But taking the plunge into ownership wouldn't be easy.
"God's plan is God's plan," Oxley says. "Fate just happened, and here we are."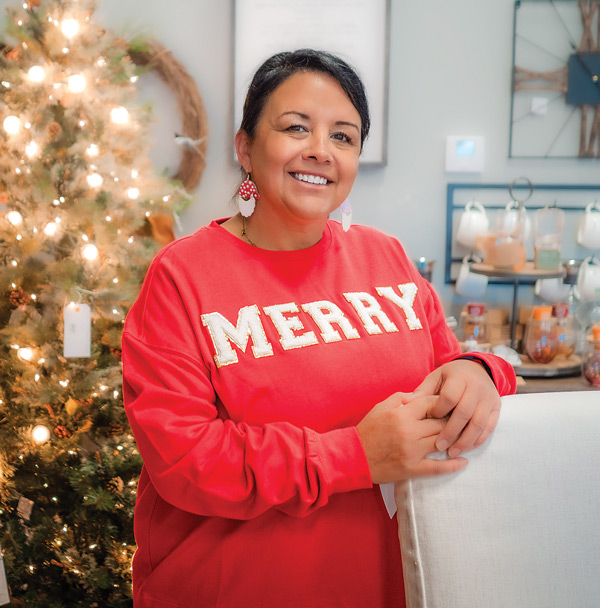 After taking over, Oxley invested heavily in Gehlahusen's furniture inventory — the store has dining room sets, accent chairs, side tables, and more. She also prioritized social media marketing, open houses with music and food trucks, and other special events.
A key to Gehlhausen's longevity and success, Oxley says, is that it sells many items of "timeless" quality. She describes her store as "not too modern, not too country, just classic."
Oxley credits her team for helping her hit the ground running. Two prior owners — Laura Smith and Pam Cardin — still work there. Oxley says having an experienced staff translates to enjoying regular, long-time shoppers.
"It's the people that make the business," she says.