West Side Nut Club Fall Festival
Oct. 2-7, West Franklin Street
Voted the country's top fall festival by USA Today readers, this week-long street fest goes strong through the weekend. Fill up at more than 137 food booths (here are some of our favorites), games and carnival rides, a pet parade, and more.
Wine Down to the Weekend
5-7 p.m. Oct. 5, Reitz Home Museum, 112 Chestnut St.
Lindsey Williams closes out this free autumn live music series.
New Traditions Diversity Series
6-7 p.m. Oct. 5, Evansville Museum of Arts, History & Science, 411 S.E. Riverside Drive
The Eykamp String Quartet performs works from underrepresented composers at this free event.
Korn Ferry Tour Championship
Oct. 5-8, Victoria National Golf Club, 2000 Victoria National Blvd., Newburgh, Indiana
Bid farewell to the Korn Ferry Tour — which moves to the Pete Dye Course in French Lick, Indiana, next year — with this 2022-23 season championship. General admission is $165 per day.
First Friday
5-9 p.m. Oct. 6, Haynie's Corner Arts District, Second Street and Adams Avenue
Enjoy live music from Hudsy and the Honey Roy Trio, art vendors, food trucks including Chino Taco, Taco Bar, and JB's Barnyard, and more at the last First Friday of 2023
Singin' the Blues: Art Exhibit Featuring Corliss Chastain Opening Reception
6-8 p.m. Oct. 6; 1-4 p.m. Oct. 7, Tymon Art Gallery Shop, 1015 Lincoln Ave.
The Tymon Art Gallery's fall exhibit features University of Evansville Gallery Director Corliss Chastain. Open through the Holiday season.
Sara Caswell Quartet Album Release Celebration
7-9 p.m. Oct. 6, The Ol' Church on the Holler, 622 W. Jennings St., Newburgh, Indiana
As part of the "Under the Radar" concert series, celebrate the release of Sara Caswell's first album as a leader in more than 17 years, "Way to You." Tickets cost $25 and are limited.
Fiddler on the Roof
7-30-10:15 p.m. Oct. 6-7; 2-4:45 p.m. Oct. 8, Benjamin Bosse High School, 1300 Washington Ave.
The Evansville Civic Theatre stages this musical set around rising anti-Semitism and changing cultural norms in early 20th-century Imperial Russia. Tickets cost $20.
Lions Club Arts & Crafts Festival
10 a.m.-4 p.m. Oct. 7-8, John James Audubon State Park, 3100 U.S. 41 N., Henderson, Kentucky
Peruse more than 100 vendors at this annual festival. Shuttle service is provided, and parking costs $5.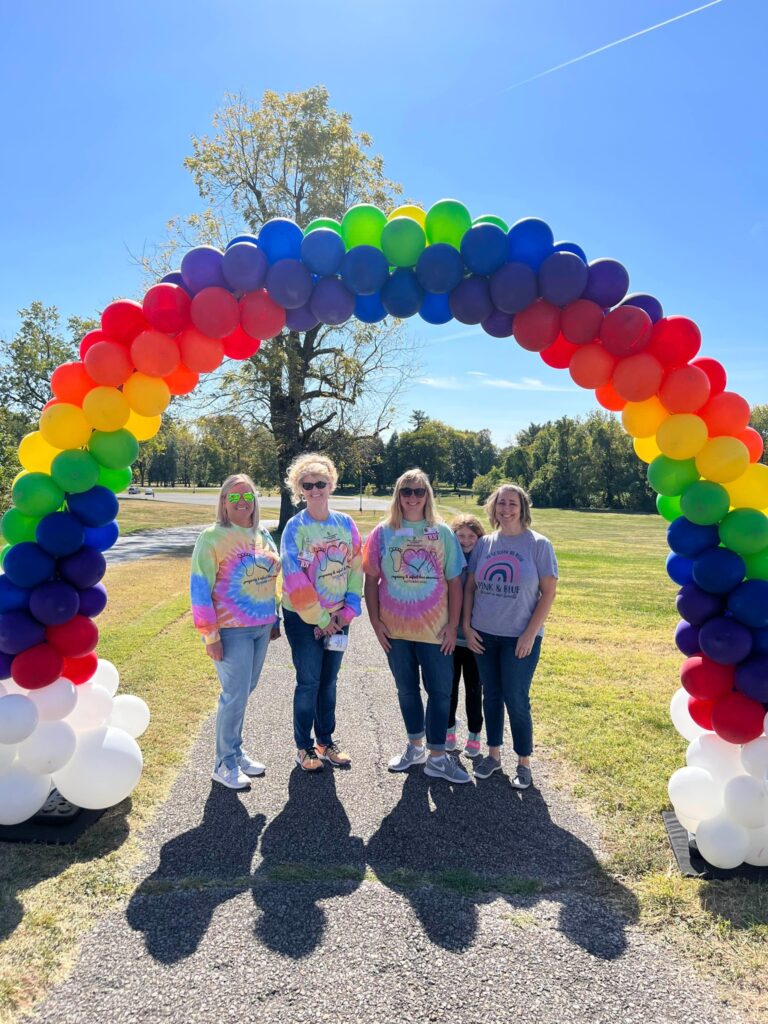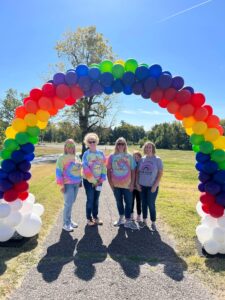 Walk to Remember
1-3 p.m. Oct. 7, Eykamp Center, 3501 E. Lloyd Expressway, Evansville, Indiana
Rain or shine, this 22nd annual ceremony honors babies who have passed away. Registration is free.
Tatas & Tailpipes Pink Ribbon Ride
8 a.m.-4 p.m. Oct. 8, Evansville Harley-Davidson, 4700 E. Morgan Ave.
Join this annual poker run benefiting Susan G. Komen for the Cure. Afterward, enjoy food, a raffle, live music from The Refugees, and more. The rider fee is $20, and the passenger fee is $10 with all proceeds donated.
Fiesta Evansville
11 a.m.-6 p.m. Oct. 8, Wesselman Park, 551 N. Boeke Road
Celebrate Hispanic Heritage Month with one of the region's largest festivals featuring international performers and food booths, cultural exhibits, and more.
Meet in the Street
5-9 p.m. Oct. 8, Main Street from Church to Steammill streets, New Harmony, Indiana
Bring some food to this potluck in Downtown New Harmony. Placeholder tickets cost $5 and must be purchased by Oct. 6 at Capers Emporium, 602 Main St., New Harmony, Indiana.