Many know of famed architect Frank Lloyd Wright, but Evansville's 1934 prototype of his Usonian style continues to fly under the radar — hopefully, says curator Emily Wilderman, not for much longer.
Evansville resident and Wright collaborator William Wesley Peters built the 552-square-foot curiosity, complete with geometric architecture and a flat roof, for his relatives the Margedants at 1506 E. Indiana St., a fascinating story captured by [Evansville Living] in the July/August 2013 article "Not Quite Wright." With support from Indiana Landmarks, the University of Evansville, and the city's Department of Metropolitan Development, the now-called Peters-Margedant House was lifted and moved in 2016 to UE, Peters' alma mater. A private foundation has custody of the house.
"UE backed the initiative and helps maintain the house; we, in turn, work with students to create a space to learn and study from," Wilderman says.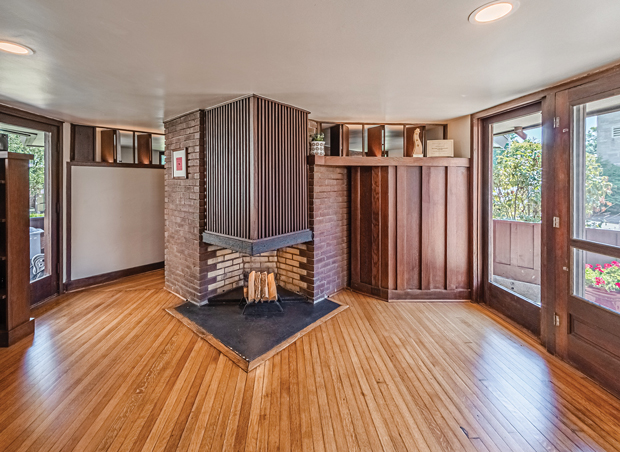 The house is open for free tours and hosts students for learning activities, which can be mutually beneficial. A spring 2020 ChangeLab class provided significant improvements, including upgraded interior lighting, in a collaboration that Wilderman says gives students "real-world issues to work on."
A Tecumseh High School class studying housing and interior design recently visited the home to learn about the Usonian style.
"The students in this class were very engaged; they asked wonderful questions," Wilderman says. "That's a goal of ours, to outreach to schools to get more classes in to visit."   
 Simple Pleasures
petersmargedanthouse.com